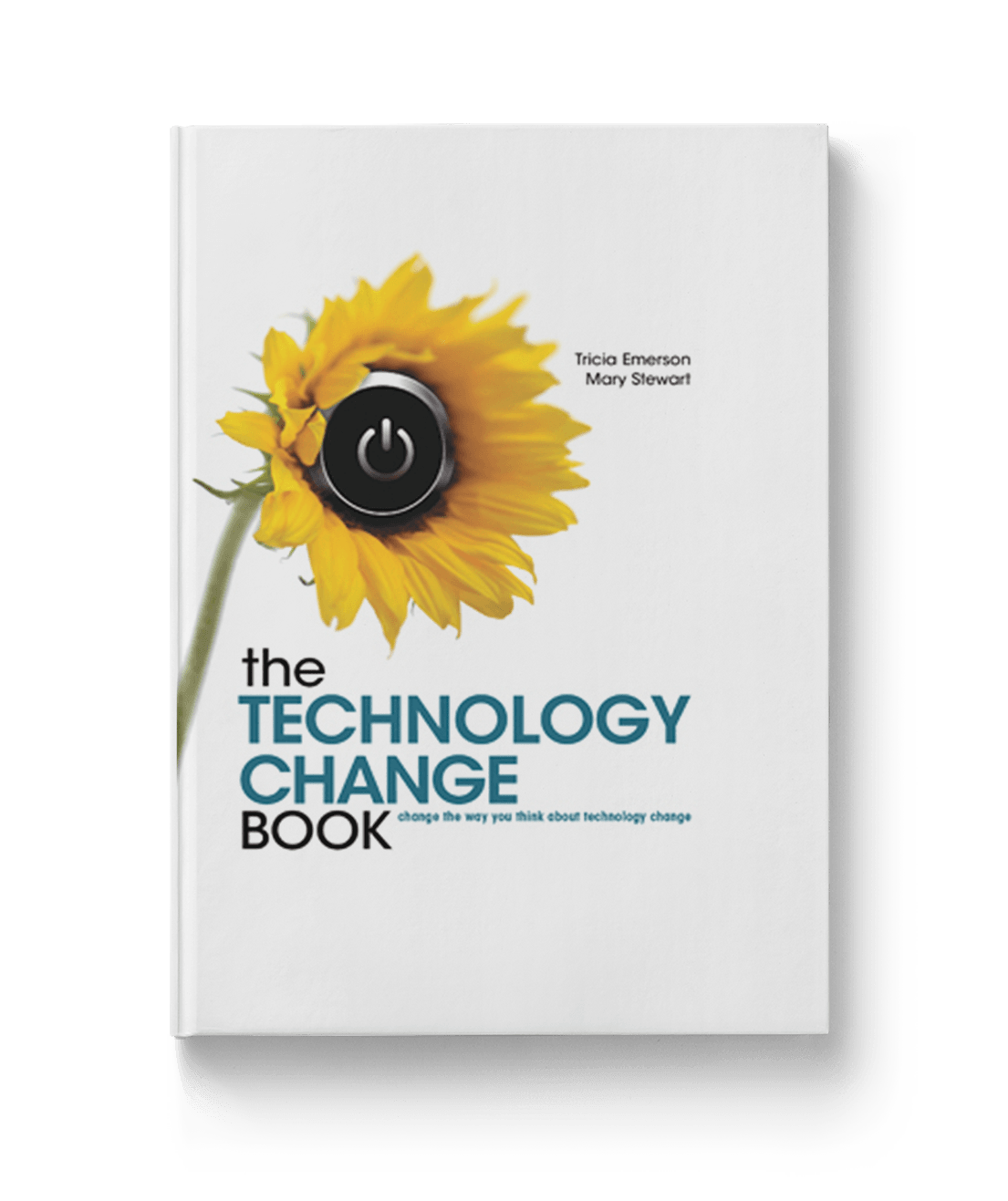 November
20,
2018
I've told you about The Change Book and The Learning and Development Book. Today I'll describe the third book capturing our favorite principles, tips and lessons learned gathered from our collective decades (centuries?) of experience. It's time to get to know The Technology Change Book.
Technology is a massive investment. It often takes significant money, time, focus, and energy. If you're going to undertake an implementation, you need to do it right. The Technology Change Book will help.
Just like the other books in our series, you don't have to read the whole thing. Each chapter stands alone. Flip it open to any page and start reading from there. You'll find powerful, concise and easy advice from our seasoned practitioners.
The Technology Change Book covers things like making a case for technology change, budgeting for a tech implementation, and how to prepare for disruption.
We're very proud of this book, but we're biased. Listen to some of our fans:
"It's refreshing to have an easy read to help understand a complex change challenge. Change agents will be grateful to have this guide by their side!" — Todd Jick, Professor, Columbia Business School co-author of Managing Change
"Here is the roadmap for 21st century technological change. It provides powerful tools in an accessible format to help you manage technological change. With clarity and wisdom, the authors take the mystery and the confusion out of the change process. An important and highly useful book." — David Brandt, PhD, co-author of Sacred Cows Make the Best Burgers
Get to know our book – and let us know what you think! We'd love to read your review.