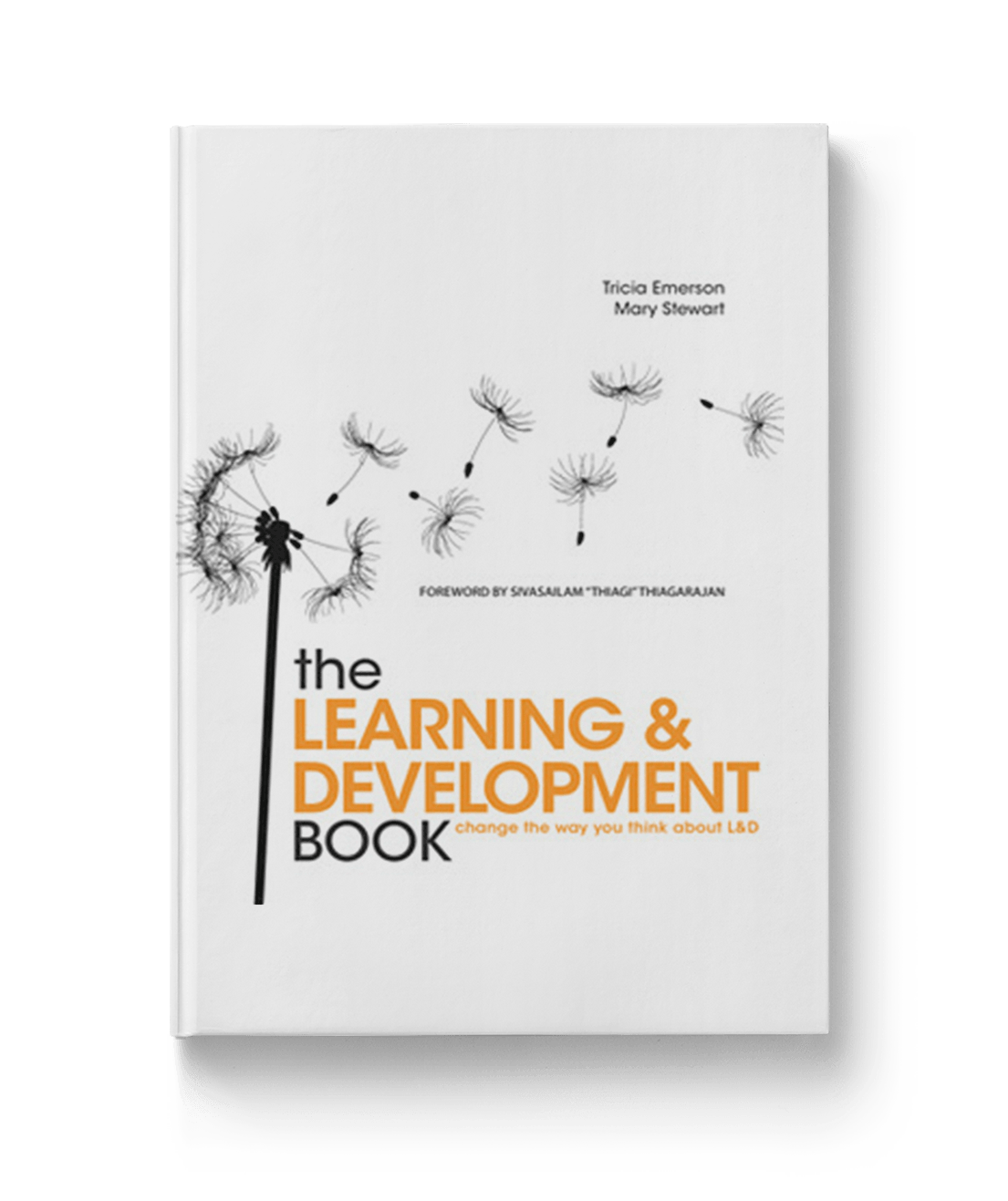 October
24,
2018
A few weeks ago, I wrote about our series of books. They capture our favorite principles, tips and lessons learned gathered from our collective decades (centuries?) of experience in change management, learning and development, and technology change. First I described The Change Book. Next up: The Learning and Development Book.
Like many of you, our learning consultants earned degrees in instructional design or learning technology. But real life training has taught us so much more. We wrote this book to capture our tips, tricks, and lessons learned – a lot of the things we wish we knew when we started building a learning program for clients.
Just like The Change Book, you don't have to read the whole thing. Each chapter stands alone. Flip it open to any page and start reading from there. You'll find powerful, concise and easy advice from our battle-tested practitioners.
The Learning and Development Book covers things like choosing a medium, using stories and games, and how to get the best from your subject matter experts.
We're very proud of this book, but we're biased. Listen to some of our fans:
"I guarantee if you read this book you'll find at least a dozen hard-hitting, valuable, practical, and actionable ideas on how to enhance your learning and development efforts right away." — Andy Boynton, Dean, Carroll School of Management
"Finally, a pragmatic resource for everyone involved in corporate learning – even sponsors and subject matter experts. Not only a good read but also a good investment in how to create impactful learning." — Susan Steele, Chief Human Resources Officer, Millward Brown/WPP pic
Get to know our book – and let us know what you think! We'd love to read your review.