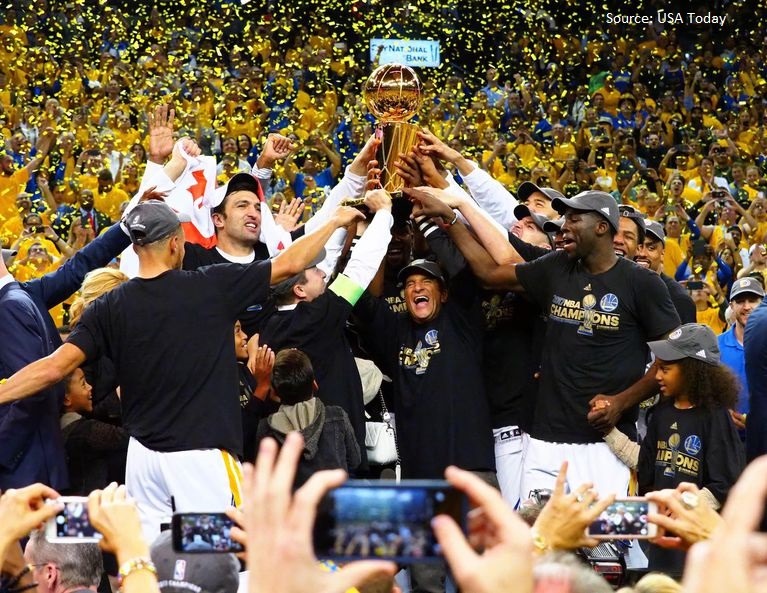 June
29,
2017
I admit that I only started paying attention to the Golden State Warriors two years ago. But I was glued to the TV this basketball season. KD! Steph! Klay! Draymond! And my favorite, swing man Iggie —Andre Iguodala. But my real hero is their coach, Steve Kerr. Thank you Joe Lacob, Peter Guber, and Bob Myers in the front office for funding this super team, but Kerr built and fostered the winning culture.
When interviewed, every player talks about teamwork and playing with joy. It's no wonder that they led the league in most assists per game. And even though Kerr is too humble to take credit, most sports pundits attribute the winning culture to him. Another franchise could put great players on one team but would the team be as strong as the Warriors without the special culture? Nah.
We know that creating or shifting a culture is often difficult, if not impossible. Here are some change management concepts Coach Kerr used probably without even knowing it:
Led by example by sharing the spotlight. Kerr consistently focused on his team, not himself. For example, when Kerr was too ill to coach and assistant coaches Luke Walton (2016) and Mike Brown (2017) had to step in, he gave them full credit for their decision-making and the wins.
Used early adopters by showcasing selfless players like Steph Curry and Klay Thompson. Yes, they're talented players but they're not showboats; they're living testimonials to Kerr's emphasis on teamwork. The "Splash Brothers" were part of the recruiting posse that convinced Kevin Durant to join the Warriors this season.
Celebrated small wins by giving opportunities to younger players and patting them on the back for their efforts (even if they screwed up occasionally).
Accepted diversity by managing the very passionate, soon to be crowned Defensive Player of the Year, Draymond Green. Not everyone has to fit the culture to the nth degree. Some dissention and variety are healthy.
Created a movement by living the Warriors' tagline "Strength in Numbers." He optimized the team and kept everyone ready to contribute. When KD was out for 19 games, others – including the bench – jumped in to fill the void. During this period the Warriors still won 15 of 19 games. "Strength in Numbers" also applies to the fans. People could "hear us roar" from all parts of the San Francisco Bay Area.
A recent Harvard Business Review article* says, "…culture…has to live in the collective hearts and habits of people and their shared perception of 'how things are done around here.'"
And that, ladies and gentlemen, is how the Golden State Warriors won their second NBA title in three years.
*Changing Company Culture Requires a Movement, Not a Mandate by Bryan Walker and Sarah A. Soule, June 20, 2017